Use social proof to drive more sales
Show recent order notifications to increase your social proof, and drive more sales.
Free 30 day trial, no credit card required
Supported platforms

How it works
Our software plugs into your e-commerce site and automatically starts displaying recent purchases to your prospective customers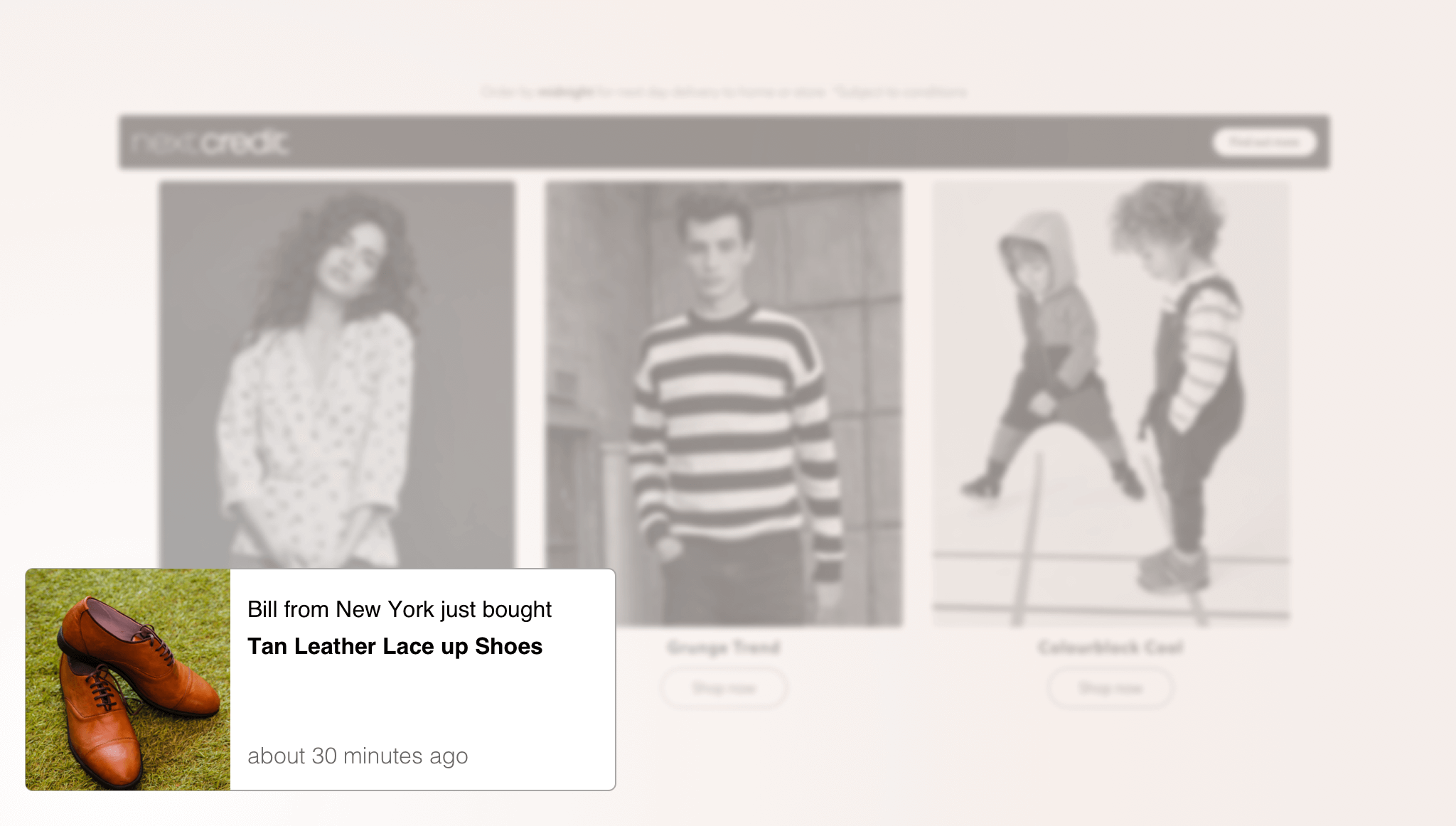 Analytics: track how your notifications are performing
See total views, clicks and the click through rate for your notifications.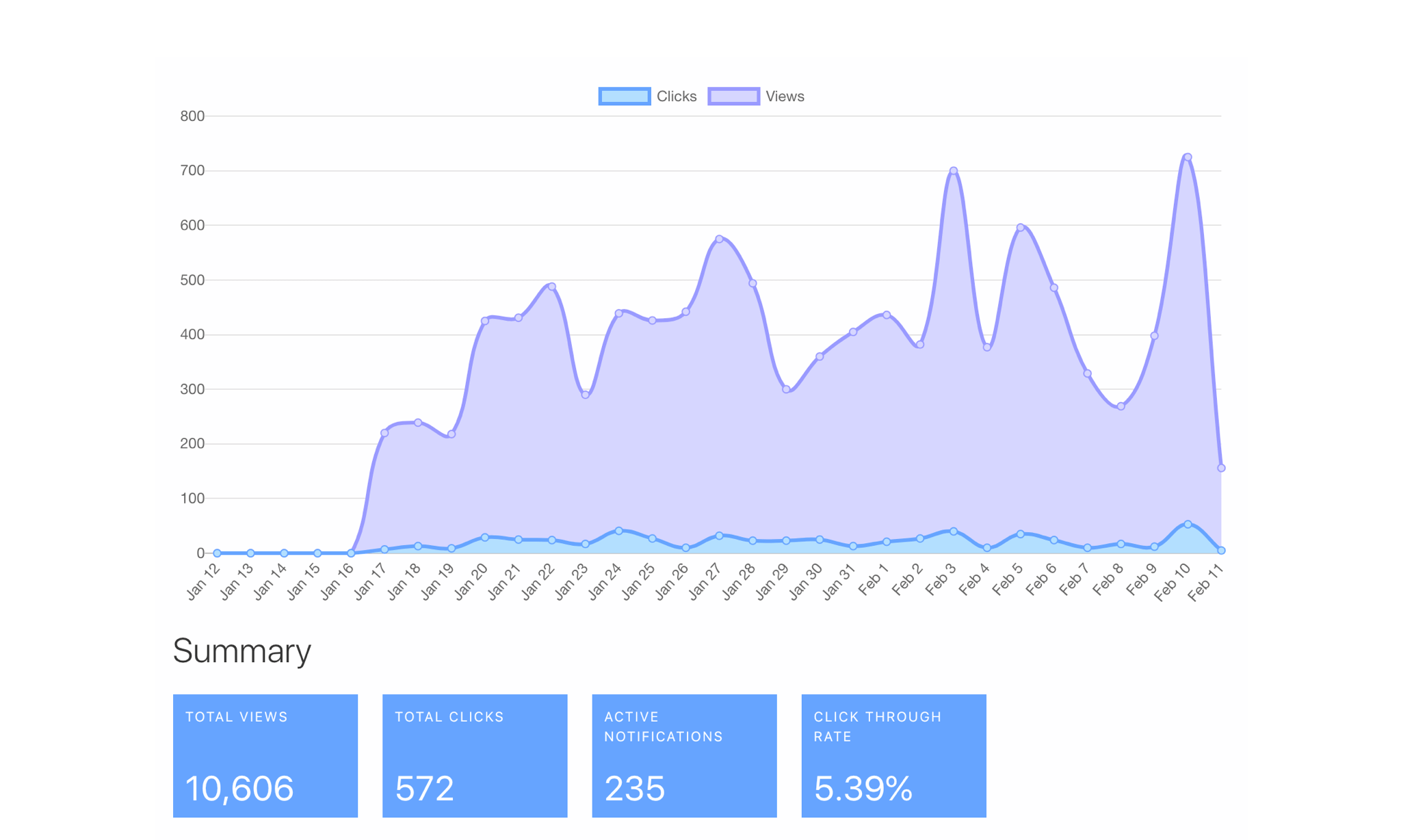 Theming & customisation: your voice, your brand
With Crowdlever, you are in total control of how your recent order notifications appear. Customise to your heart's delight.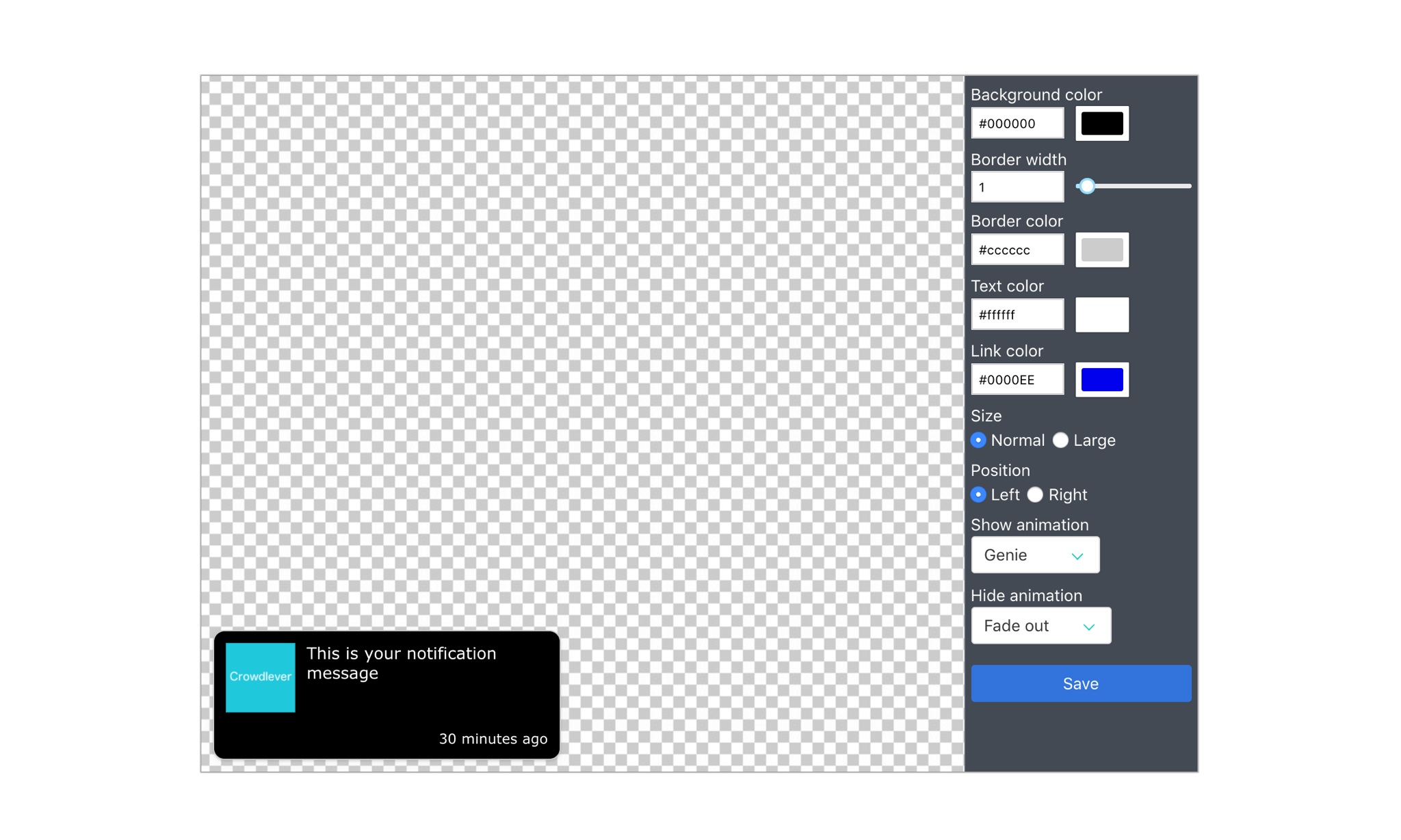 Free 30 day trial, no credit card required